Research; Poster
Pro-protest Body
2018
A series of feminist posters
This project is an ongoing work to portray Korean female artists who are Pro-protest Bodies. They are forward social change and betterment by creating subjective narratives of women, and personally speaking up for women's rights. By their personal works and words, they create social discourses that are also universal to other Korean young women.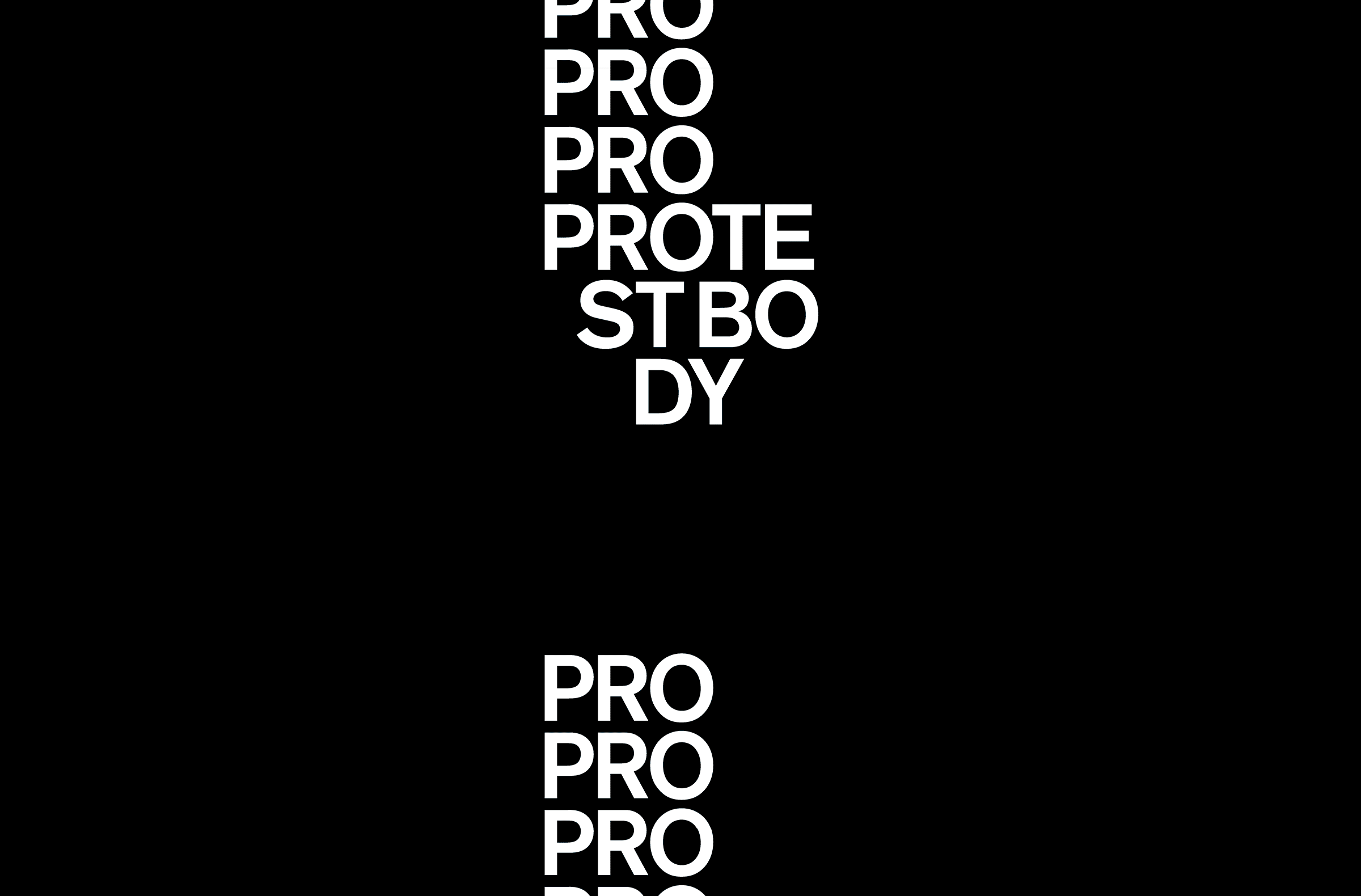 On 18-9 September 2017, I participated in the PaTi workshop Bodies of Discourse supervised by

Anja Kaiser

for

Typojanchi

in Seoul. It was a procedure to represent multifaceted interpretations on chosen personas. I then chose Lang Lee as one, but could not complete the project. I decided to expand and complete this project with the aim to visualize the solidarity of Korean women by portraying contemporary Korean music artists who:
are women;

deliver clear feminist messages through their works of art;

empower other women by doing so.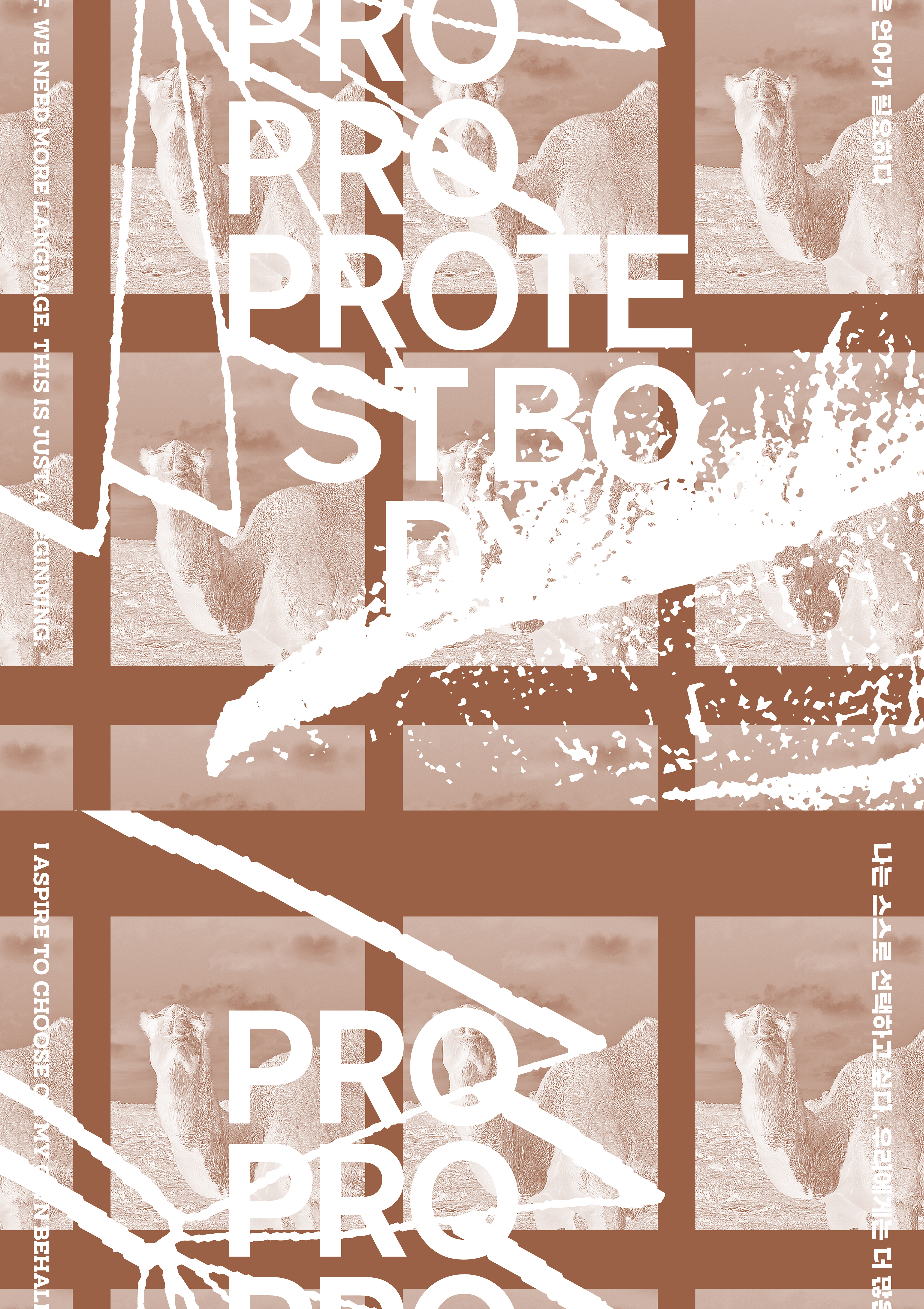 LANG LEE

is a singer-songwriter, illustrator, and filmmaker. She is ceaseless in effort to "speak better", and to "speak in confidence".
Korean women, just like the lyrics of her song Playing God, are portrayed in this poster as camels, lined up and walking through the desert.
South Korea has always been an island of rape culture based upon its solid patriarchy and vertical hierarchy. Women's voices were only without language, not delivered, or not listened to. This is why #MeToo confessions here are a practice, solidarity, and appeal."I speak, you listen. We speak, now listen." This is why the chants at International Women's Day 2018 marches in Seoul were an appeal. Now, listen to the voices of women in Korea. This is just a beginning.
75A is an electronic music duo of Oyo and Graye, named after the bra size of Oyo. Their

album

was released as a book of photographs by Uiryeong Park of 75 Korean women wearing their bras.
Women are educated to hide bras, even their straps, which are used to hide their breasts. Brassieres are one of the most basic methods to assess women and their bodies, and to both physically and mentally oppress women. This poster is also to raise awareness that 97.7% of Korean adult women wear bras, but but even to talk about them is silenced. One of my own bras is photographed and composed as the main object of this poster to support 75A's project.
SAWOL KIM is a singer-songwriter. She writes performs songs that illustrate her life as a young Korean woman.
According to the artist, Susan, the title of her first album, is a persona through which she delivers universality of her stories.
Susan, the name meaning lily, is illustrated in this poster as a reflection in two facing mirrors, to portray her music and also to show how women, or female K-POP artists as in her song 'Young Girl', are objectified.
This ongoing series of posters are based on a typographic template in order to visualize the solidarity by giving the impression of a continual tape when linked vertically.
Every guideline from the workshop is also applied in the series, including the single-tone rule.