Magazine
Pingping Seoul
2016
An alcoholic magazine and guide for young Seoulites
Pingping Seoul is an irregualr publication for and by Seoulites. It travels a neighborhood per issue, and guides its readers to a dizzy local alcoholic experience.


The name Pingping, literally translated as 'round and round', is a Korean mimetic word that illustrates the dizzy condition when drunk. The publication is also designed to mimic dizziness, and has to be turned around to be read through.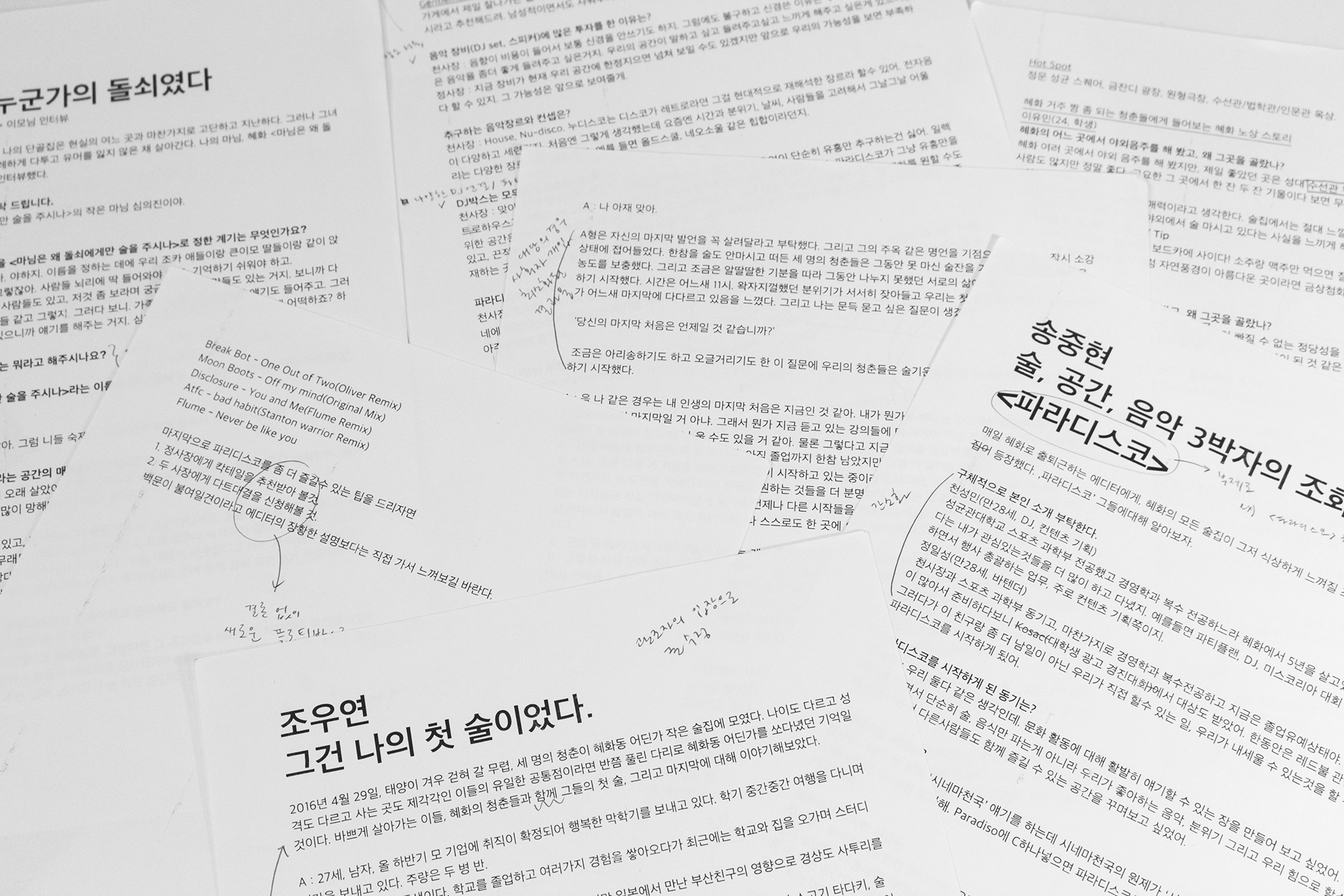 The first issue <<Hyehwa>> is composed of articles regarding Daehakro area of Seoul, famous for small theaters. Not necessarily a go-to for fancy dining or mixology, places in Daehakro have the community-like ambiance of workers and frequenters, including some of the PINGPING SEOUL team.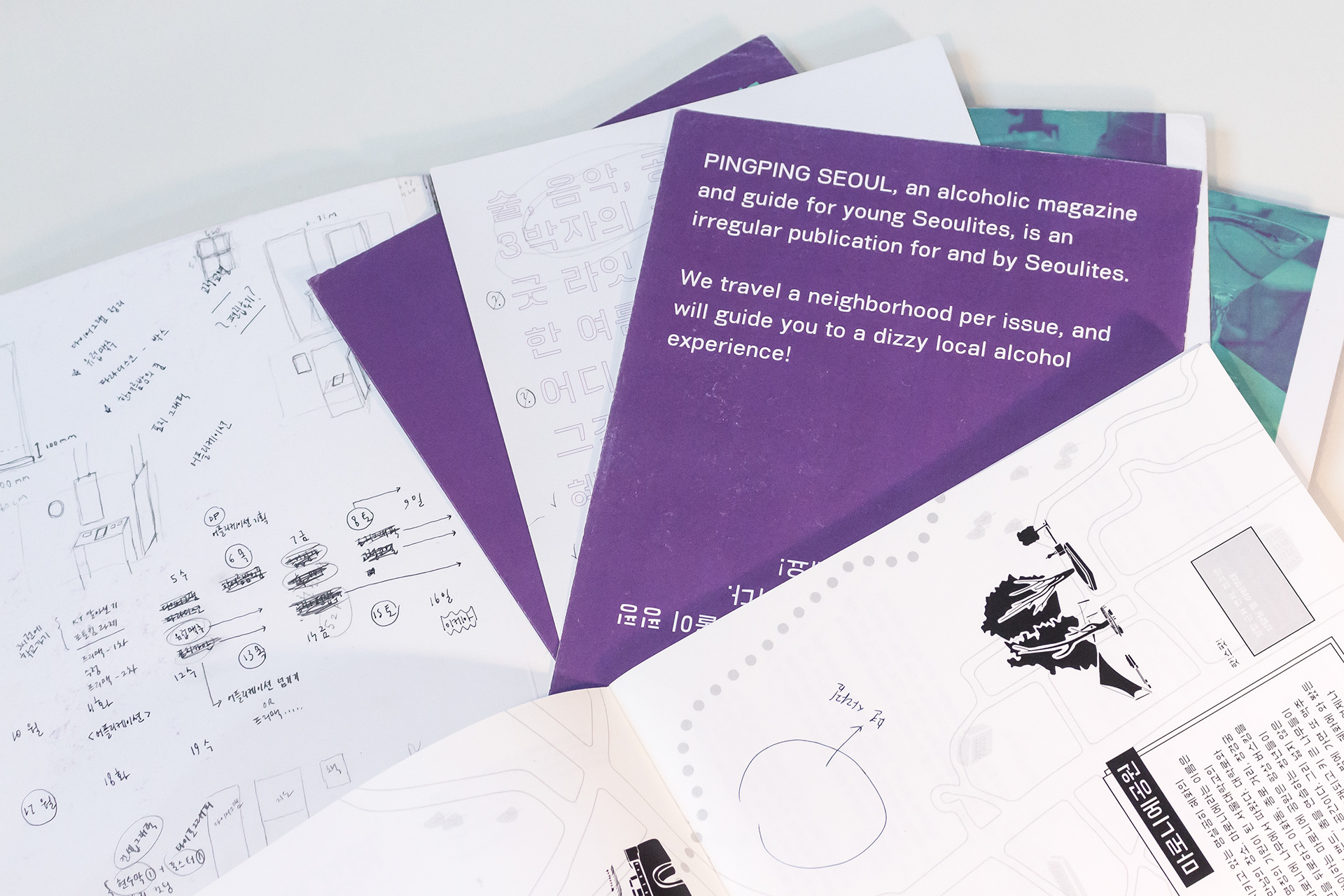 This issue contains 10 articles of columns, interviews, essays, and more, including the special section 'Blinded Beer Geeks' by 'Blinded Gypsies', a beer tasting team based in Seoul.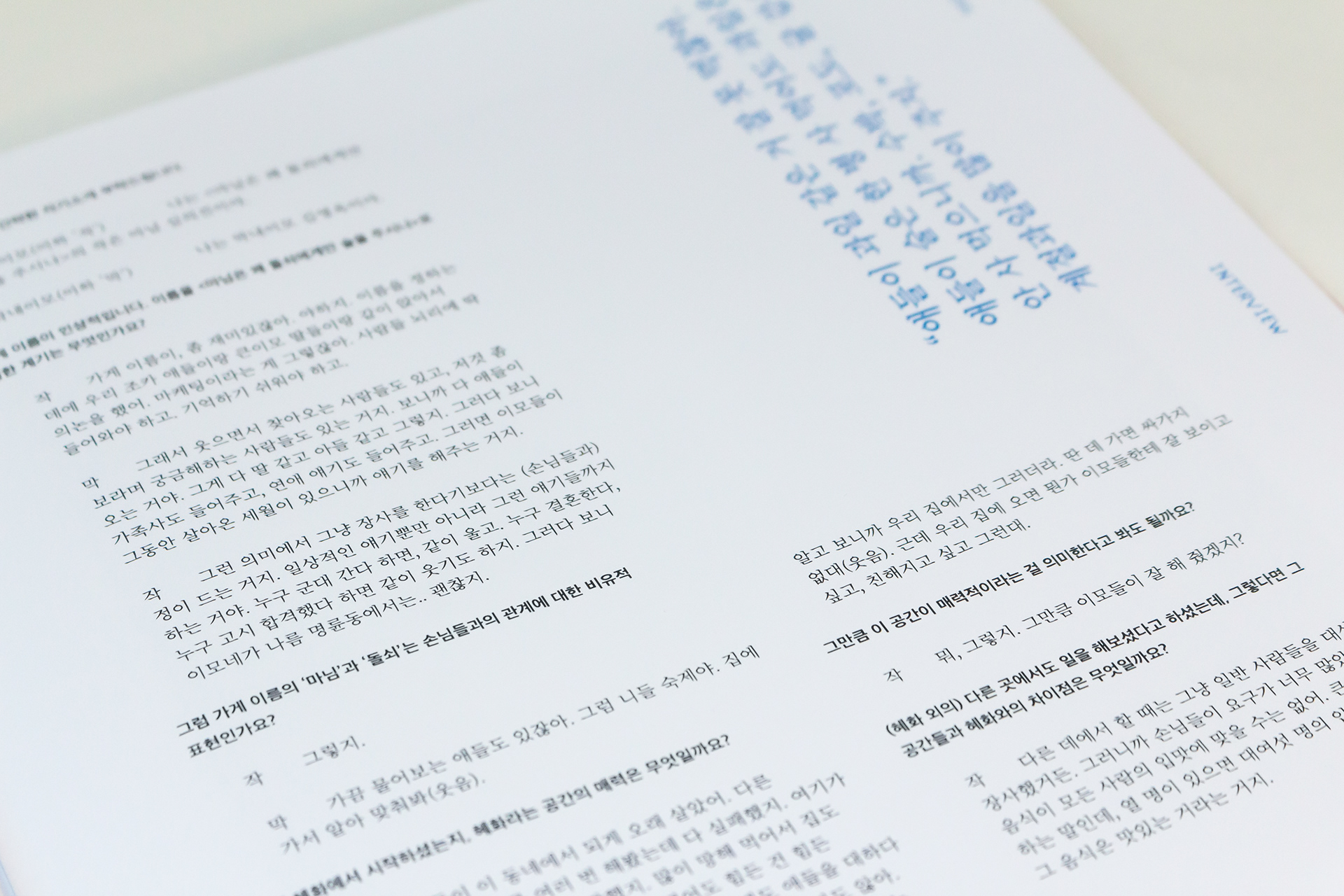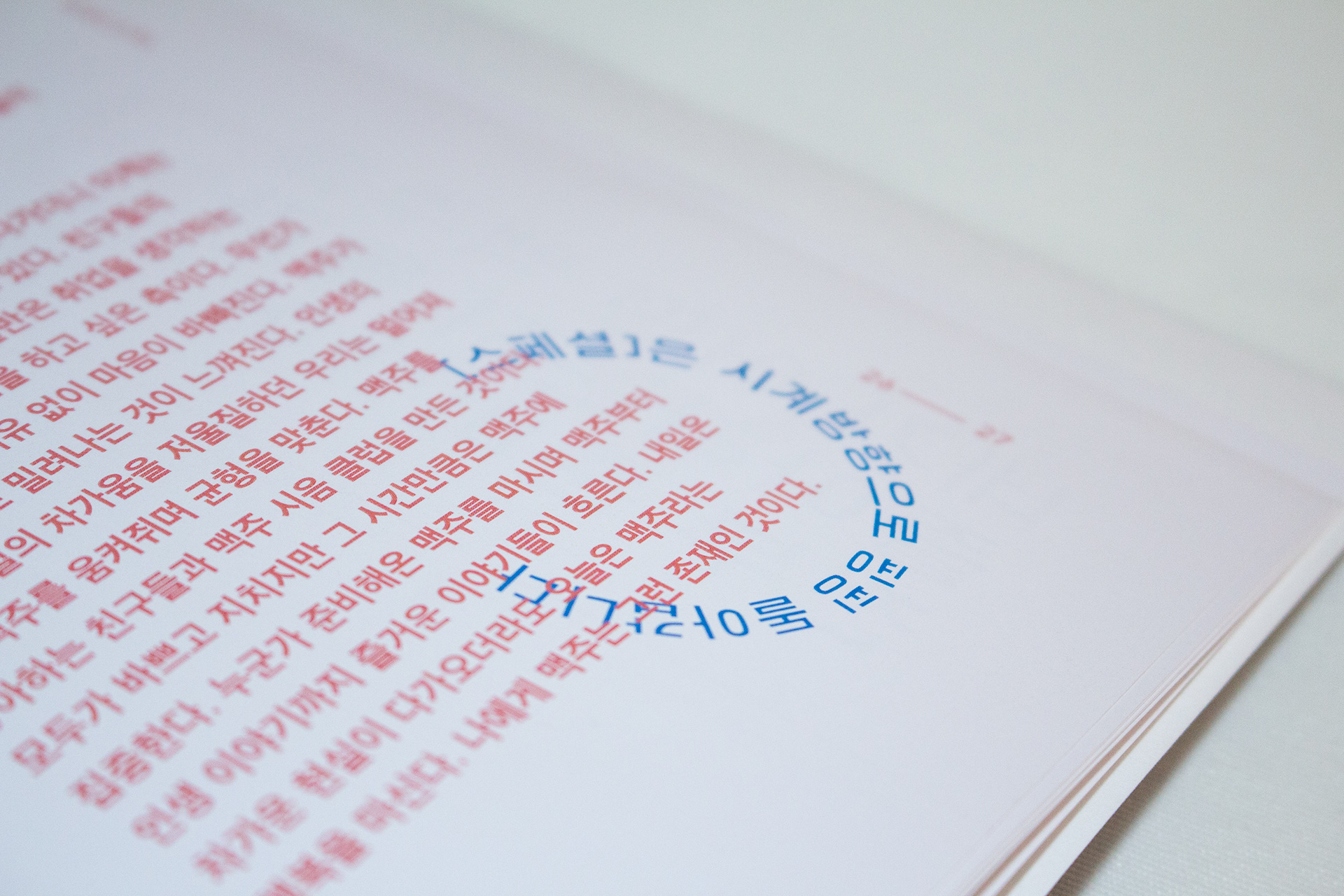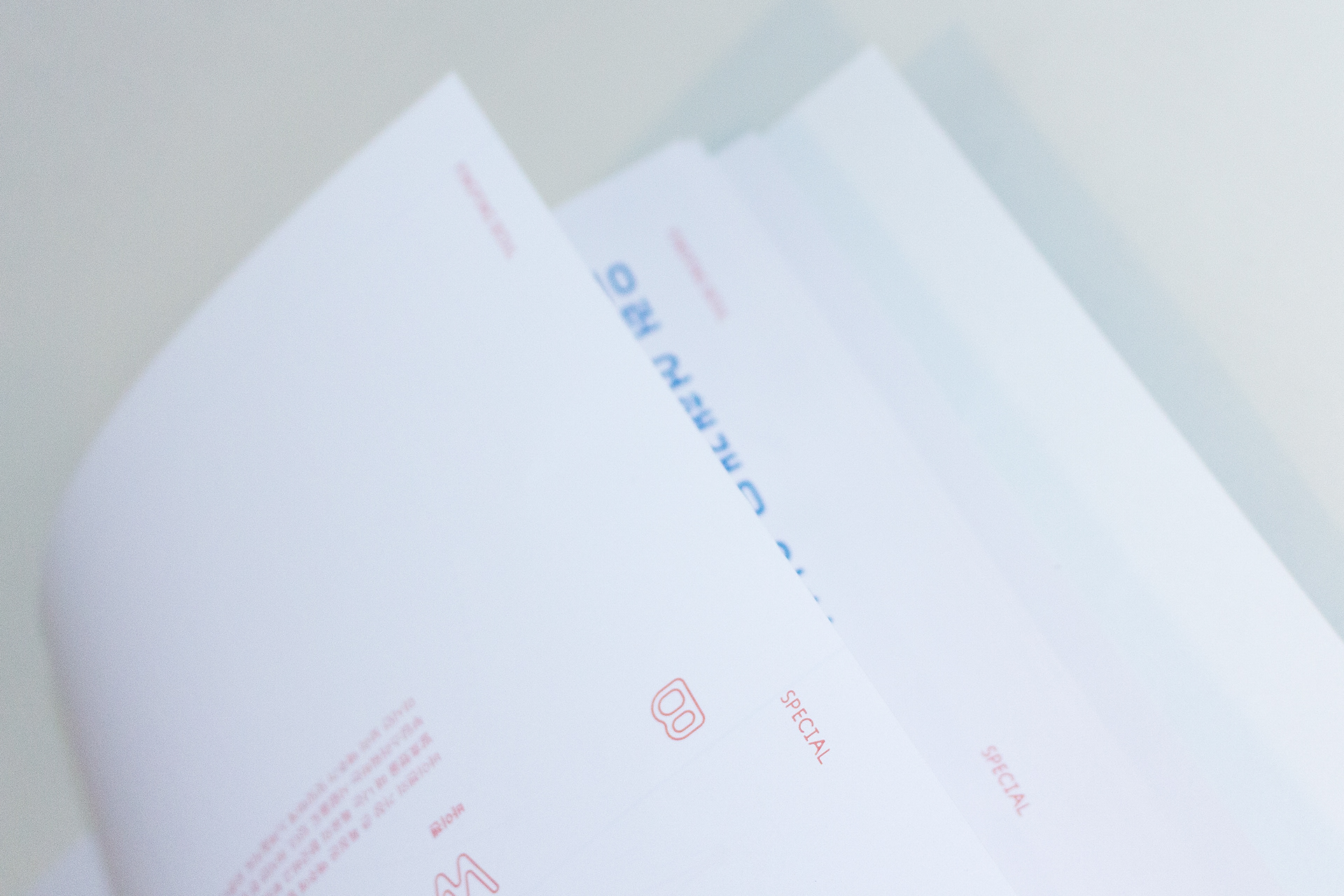 This project has been featured in two exhibitions with its infographic poster and cards. Take a look at the overview
here
.
Editing in chief, art direction and design by Cyan Bae
photography by Soongeon Hwang
Written and edited by Kyungwon Kim, Joonghyun Song, Young Min Ok, Kiuchan Lee, ChaeWook Lim, Wooyeon Jo, Sujeong Huh, and contributing writer SunHeum Yu